Caravan Canopy TitanShade 10 x 15 White Instant Canopy (10 x 15 - White)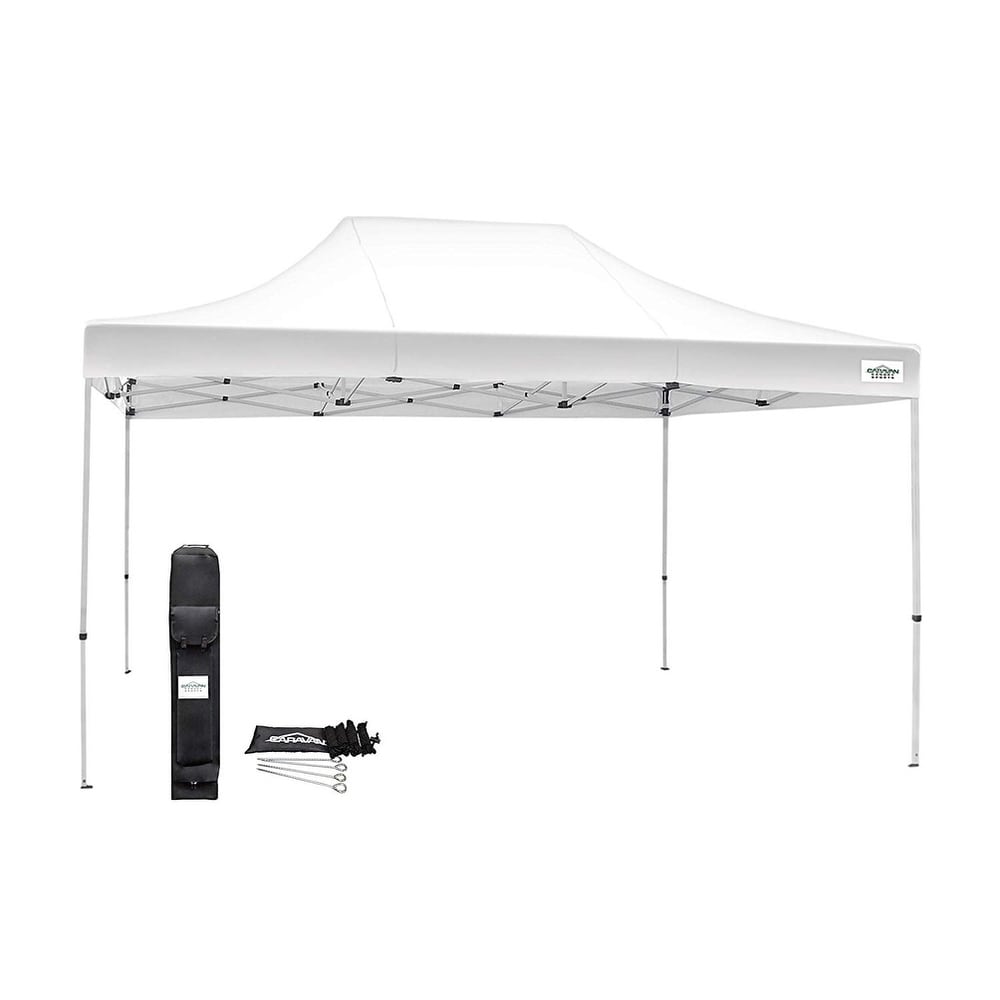 Caravan Canopy TitanShade 10 x 15 White Instant Canopy (10 x 15 - White). This TitanShade Instant Canopy from Caravan Canopy Sports was designed with street fair vendors, tailgaters, work crews, and business applications in mind. This unit is equipped with a commercial grade polyester top, full truss system, color coded pull pins, Bigfoot footpads, and a hammered frame finish that is made to withstand repeated use. The commercial-grade steel canopy is sure to spotlight any space while providing protection and shade. Weather-resistant, UV protection Caravan Canopy Color: White Materials: Polyester Metal finish: White Set includes: One (1) frame, ...
Buy Now
$234.99
Related Products
Snow wonder --- You'll never banish our super-soft Yeti plush toy to the Himalayas. Fluffy, shaggy textured faux-fur coats this adorable snowmonster star of Disney/Pixar's Monsters, Inc. * Detailed plush sculpturing * Embroidered features * Shaggy faux fur * ''Genuine Original Authentic Disney Store'' patch.
SasquatchSculpted by artist: Jason WiebeChronoscopePlease note: actual base has a larger diameter and isn't completely flat like the base pictured in stock image. Figure measures ~40mm tall plus a ~4mm tall plastic base. 25mm Heroic Scale Non-Fantasy, Multi-Genre MiniaturesTabbed figures on plastic slotted basesUnpainted metal modelThe best choice for modern and sci-fi roleplayers, miniatures painters, and wargamersWhether you're a Game Master who needs more enemies to stock your battlefield, a player who is looking for just the right miniature to represent your character, a wargamer looking to beef up your army, or a hobbyist who is looking for the best in creative and detailed miniatures, Chronoscope is for you!Found in Reaper Miniatures' Category: ChronoscopePlease NoteThis unpainted figure requires assembly. Glue or putty required, not included.