Bigfoot Paw Child Slippers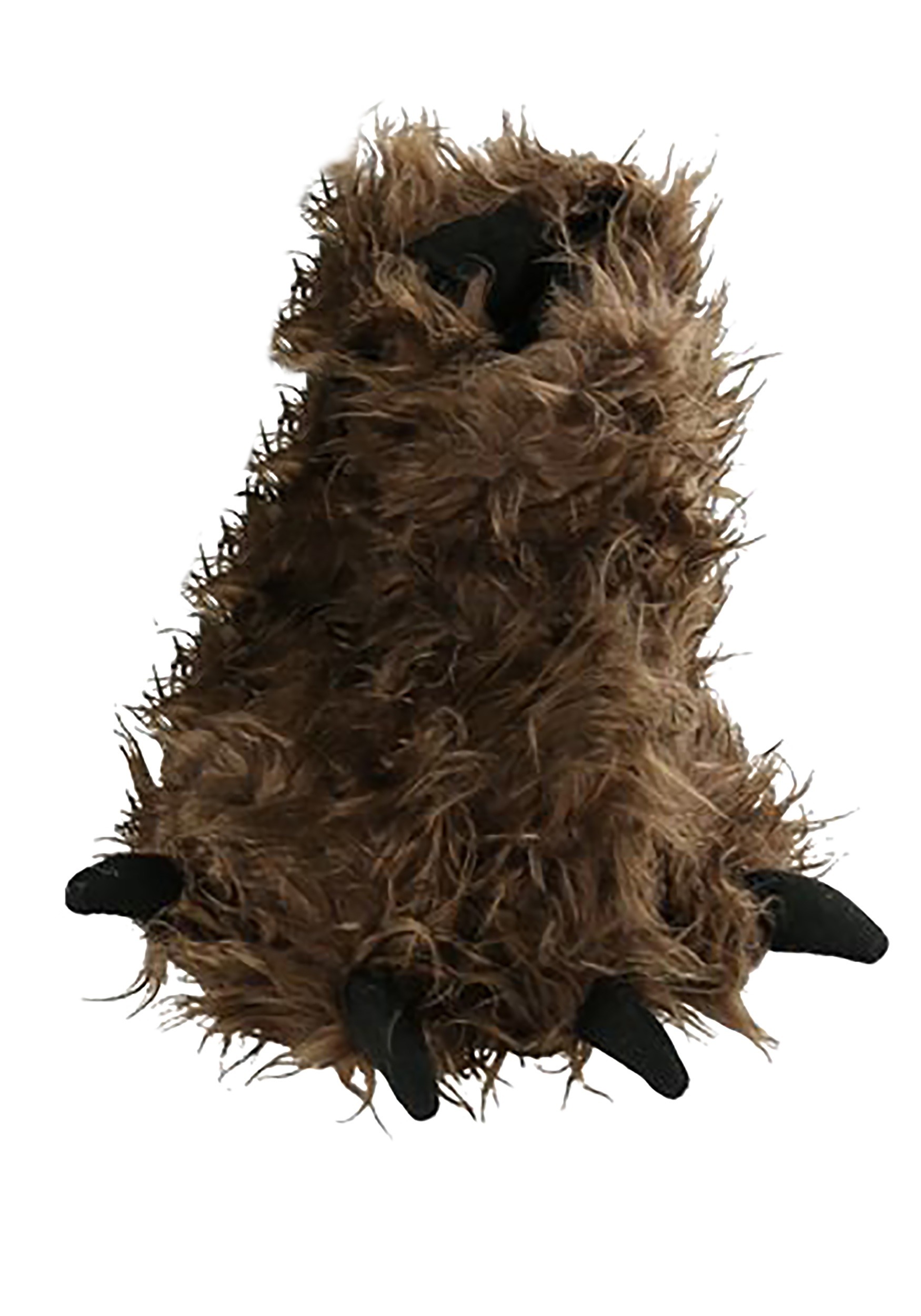 WAKING UP IS A BEASTIt's Monday morning and your mom is shaking you awake. It's a rough way to wake up especially knowing a full school day is ahead of you filled with learning, reading, and writing. Blech! School is exhausting so you're already dreaming of crawling back in your cozy, warm bed, but at least there's a silver lining in all of this; your Bigfoot paw slippers. Waking up means putting them on and they're like fur-covered pillows for your feet; every step feels like you're stomping through a cloud and it'...
Buy Now
$15.99
Related Products
PREPARED LIKE A YETIHave you ever seen a yeti wearing a pair of fuzzy slippers? Of course not! Those big, furry critters are completely prepared for the chilly winter weather. Us humans, on the other hand, need to take certain measures to remain cozy during those winter months. Perhaps we can learn a thing or two from the humble yeti though...For instance, your child could have fuzzy feet like a yeti by wearing these Yeti Paw Slippers for kids! They're the perfect solution for keep feet cozy.PRODUCT DETAILSThese Yeti Paw Slippers are made out of a polyester and acrylic blend. Rest assured, no yetis, bigfoots, or sasquatches were harmed in the making of these slippers. They have a layer of fuzzy fur on the exterior, which helps keep your child's feet fully insulated from any unexpected chills and cold kitchen floors. The bottoms have no-slip grips for stability and you can even wash these in the washer! Just make sure to tumble dry these fluffy foot accessories!YETI GOT YOUR BACKPerfect for lazy days indoors during the winter, the kid's slippers are a great choice for any child. They even double as a great way to finish off any yeti costume!
Keep your feet warm in these funny bear paw slippers. You will smile each time you look down at your feet. They have non-skid soles. Size medium fits a women's shoe size 7 to 9. Size large fits a men's shoe size 9 to 12
Keep your feet warm in these funny bear paw slippers. You will smile each time you look down at your feet. They have non-skid soles. Size medium fits a women's shoe size 7 to 9. Size large fits a men's shoe size 9 to 12