Adult Bigfoot Paw Slippers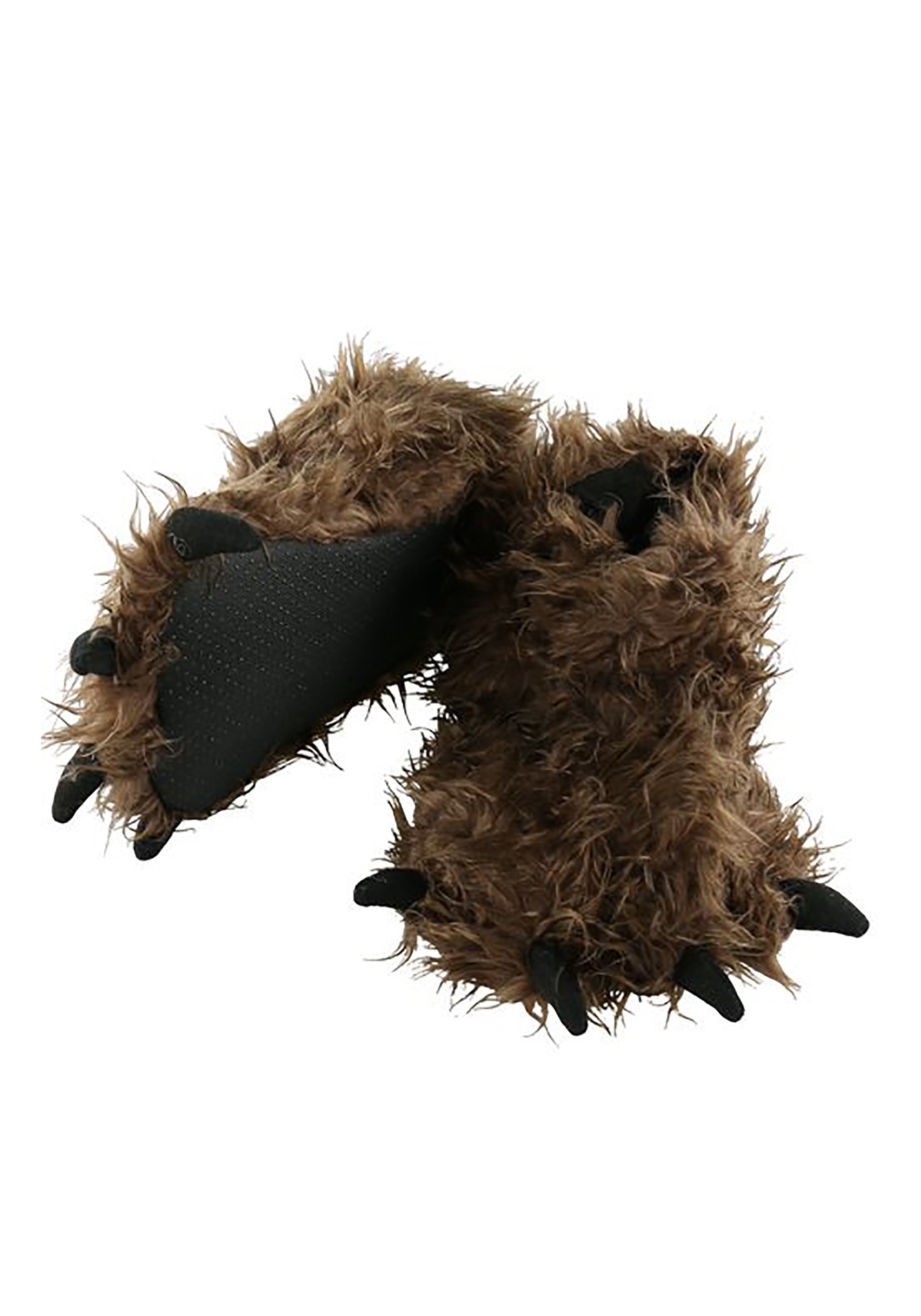 SQUATCHIN'We get it. You've been spending all of your free time squatchin. And with admirable results! You've hiked remotes paths in search of elusive bigfoot footprint. You've camped out in the woods for weeks on end to record some audio. You've even set camera traps far and wide, all in an effort to capture some evidence that Sasquatch is really out there.Maybe you have a little bit of that evidence, or maybe your research hasn't quite been fruitful. Either way, we say, take a break! You deserve it. Bigfoot's not going anywhere, ...
Buy Now
$15.99
Related Products
WAKING UP IS A BEASTIt's Monday morning and your mom is shaking you awake. It's a rough way to wake up especially knowing a full school day is ahead of you filled with learning, reading, and writing. Blech! School is exhausting so you're already dreaming of crawling back in your cozy, warm bed, but at least there's a silver lining in all of this; your Bigfoot paw slippers. Waking up means putting them on and they're like fur-covered pillows for your feet; every step feels like you're stomping through a cloud and it's magical. Monday morning is a lot less scary thanks to these Bigfoot slippers. You're a walking urban legend in these. Pro tip: traipse through the woods and create a mystery in your very own backyard. PRODUCT DETAILSMade from a cotton/poly blend, these slippers are soft-to-the-touch and extremely plush since they're filled with stuffing. Covered in furry, brown hair these slippers also feature stuffed claws on the end while grippy bottoms help with traction just in case you're really thinking about wearing them outside.MYTHICAL CREATURE COSTUME? In addition to being a bedtime accessory, these slippers accompany any of our Made by Us Bigfoot costumes so you'll have a head-to-toe look.
Keep your feet warm in these funny bear paw slippers. You will smile each time you look down at your feet. They have non-skid soles. Size medium fits a women's shoe size 7 to 9. Size large fits a men's shoe size 9 to 12
Keep your feet warm in these funny bear paw slippers. You will smile each time you look down at your feet. They have non-skid soles. Size medium fits a women's shoe size 7 to 9. Size large fits a men's shoe size 9 to 12