The Curse Of Bigfoot (1976) / Cathy's Curse (1977)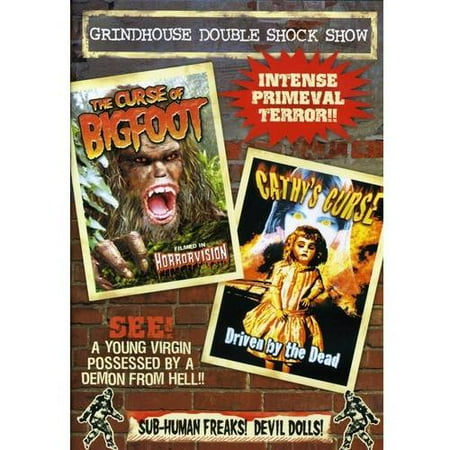 A team of students search for a sub-human prehistoric creature. A child's toy imparts telekinetic power to a little girl.
Buy Now
$5.98
Related Products
They're big, they're hairy and they're notoriously elusive! This 7-1/4" tall hard vinyl Bigfoot Action Figure is the perfect thing to hide in the bushes of your backyard. Then you and your friends can dress up in camo and look for it. If you're lucky, you'll get your own TV series. Intricate articulation allows it to be posed just like frame 352 of the famous Patterson film footage.
Bigfoot, aka: Sasquatch, riding a white unicorn named Eunice. Vector graphic tablet drawing, color, on t-shirts, hoodies, cards, gifts.
8-Ply Canadian Maple181mm Downhill Black Trucks76mm 83a Bigfoot WheelsPrecision Speed Bearings
Comments
comments