Bigfoot Playing Cards, Card Games by NMR Calendars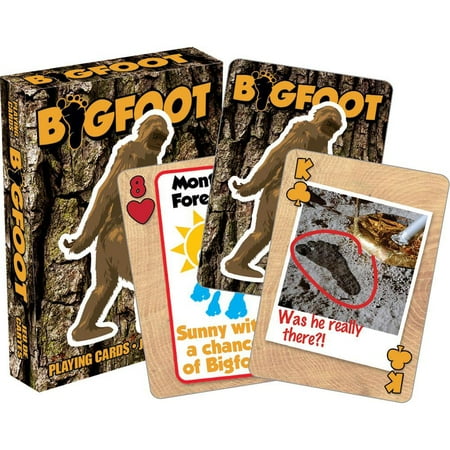 Bigfoot Playing Cards: Signs of the elusive Bigfoot are on every one of these cards in this fun deck! Perfect for playing all of your favorite games with a Bigfoot twist. Signs of Bigfoot on every cardCards are high quality and durablePerfect for playing all your favorite ...
Buy Now
$7.49
Related Products
8-Ply Canadian Maple181mm Downhill White Truck65mm 78a Bigfoot IslandersPrecision Speed Bearings
With alleged Bigfoot sightings all over the world, from the Himalayas to the Americas, this elusive, mythical legend has been captured for in a quality designer resin statue and hand-painted for startling realism. With his characteristically big feet, almost two-foot-tall Bigfoot, this amazing Garden Statue will have guests doing a double-take as they admire your creative decor style! This Garden sculpture commands a unique presence in your home or garden.
Comments
comments