Bigfoot Playing Cards, Card Games by NMR Calendars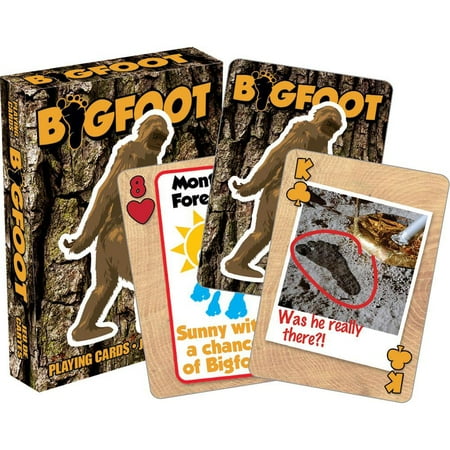 Bigfoot Playing Cards: Signs of the elusive Bigfoot are on every one of these cards in this fun deck! Perfect for playing all of your favorite games with a Bigfoot twist. Signs of Bigfoot on every cardCards are high quality and durablePerfect for playing all your favorite ...
Buy Now
$7.49
Related Products
This Feelin' Kinda Squatchy design is a great gift for any Bigfoot fan.
Comments
comments