Adult Bigfoot Paw Slippers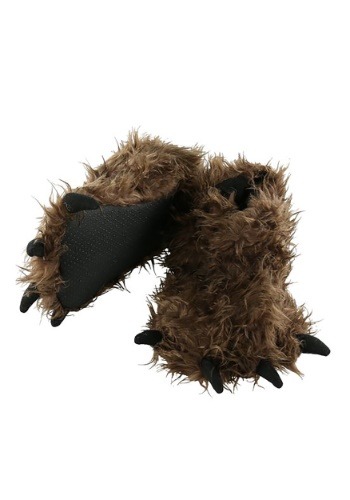 SQUATCHIN'We get it. You've been spending all of your free time squatchin. And with admirable results! You've hiked remotes paths in search of elusive bigfoot footprint. You've camped out in the woods for weeks on end to record some audio. You've even set camera traps far and wide, all in an effort to capture some evidence that Sasquatch is really out there.Maybe you have a little bit of that evidence, or maybe your research hasn't quite been fruitful. Either way, we say, take a break! You deserve it. Bigfoot's not going anywhere, ...
Buy Now
$15.99
Related Products
When you wear these Halfling Feet you'll feel like you could on a long adventure trekking through mystical lands. These slippers are covered with light flesh colored polyester and brown faux fur on the top to look like Halfling feet. On the front of the slippers is stitching to give the appearance of toes with each toe having a toenail and hair printed on them. The slippers are also stuffed with soft foam on the top and sides and stiffer foam on the bottom to allow for comfortable wearing. The bottoms of the slippers are black with black rubber grips to allow for better traction when you walk in them. These are perfect for when you just want to rest with your feet up in the shire. Product Information: Bottom Length:11.4" Slipper Size:11.4"*5.9"*1.9"(L*W*H) Material:High quality cotton. Features: 1.One size fits most adults. 2.Spot clean with a damp cloth. 3.Soft, warm, cozy and comfortable even for extra wide feet. 4.They are comfortable and won't cause your foot skin irritation, and can keep warm enduringly. 5.These warm indoor slippers are must-have for the coming winter. 6.Plush slippers turn your feet into furry adventure feet.
Keep your feet warm in these funny bear paw slippers. You will smile each time you look down at your feet. They have non-skid soles. Size medium fits a women's shoe size 7 to 9. Size large fits a men's shoe size 9 to 12
Comments
comments