Men's 'Bigfoot Introvert' Funny T-Shirt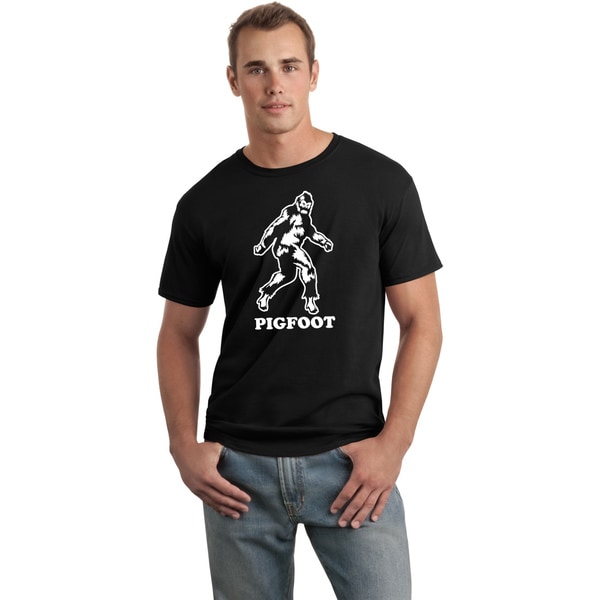 This men's T-shirt has a satirical 'Pigfoot' vinyl graphic. The 100-percent cotton tee has crewneck styling and short sleeves. Color options: Black Short sleeves Crewneck Pullover Vinyl print graphic Measurement Guide Men's Sizing Guide 100-percent cotton with vinyl print Machine washable Model: Bigfoot Introvert Funny T-Shirt Measurement Guide Click here to view our Men's Sizing Guide All measurements are approximate and may vary by size.
Buy Now
$19.09
Related Products
Bring Bigfoot to your Holiday gathering this year with this 100% cotton, long sleeve women's t-shirt, featuring Bigfoot in an ugly sweater print. He IS real, and he's in YOUR home
Grab a brew at the Drunken Yeti! The Drunken Yeti is the perfect bar to visit because come on now, who doesn't love a drunken Yeti? Or even a drunken gummi Yeti. those are delicious, or so we've heard. We recommend rocking this vintage bar tee as soon as possible. Have you tried a Crazy Dog T-shirt yet? Just Wait until you slip on one of these super soft tees. You'll instantly fall in love! Not only are they printed on super soft cotton but the tees fit great too. Try one and you won't go anywhere else! With over 900 designs Crazy Dog is the online destination for your favorite tees. Many of our designs are available in mens, womens, and youth sizes and come in a variety of different colors. Check our store to see them all!
Bring Bigfoot to your Holiday gathering this year with this red, 100% cotton junior's t-shirt, featuring Bigfoot in an ugly sweater print. He IS real, and he's in YOUR home
Comments
comments