Yeti Ugly Christmas Sweater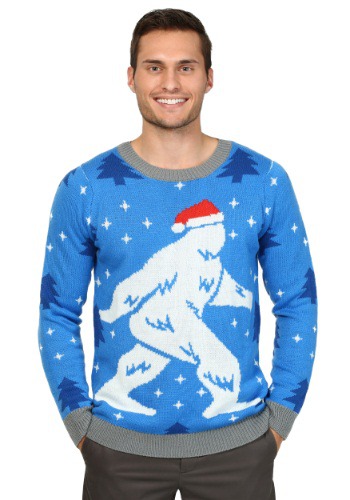 Bigfoot prefers to stay out of sight, but as rumor has it, your best chance for a sighting is actually on Christmas Eve. Why, you ask? Well you see, sasquatches (sasquatchi?) have a this pretty lucrative side gig working for ole' Saint Nick. While he's busy hopping from roof to roof in the big cities, the Christmas Yeti is more than happy to gather and deliver presents to all the kids in rural destinations...especially out west. Oregon, Washington, you know you've glimpsed the Christmas Yeti from time to time. Why not grab this fun Christmas sweater to ...
Buy Now
$54.99
Related Products
"I am wishing to make the thoughts in my heart and the words from my mouth the same and for the friend who will be patient until that is happening."-Abbey Bominable in her 'School's Out' diarySo your dad's a Yeti and you the tallest - and bluntest! - kid at school. But just because you're one of the toughest monsters around doesn't mean you're also not one of the nicest, and when it comes to making true friends who will stick with you to the end, no one is cooler than you!So share some of that ice-cold realness attitude with the rest of the class with this Abbey Bominable Child Wig! Made of long straight synthetic hair with iridescent strands throughout, it also features blue, purple, and pink streaks underneath, all held together with a stretchy, furry white headband! In this snow-white wig, there's no contest - you're sure to be the coolest (quite literally) ghoul this side of Monster High!
Includes: Mask. Recommended Age: 14+ Years.
Feeling abominable. Show it off with this white t-shirt, featuring a yeti costume print on the front. 100% cotton.
Comments
comments