Sulley Classic Infant Costume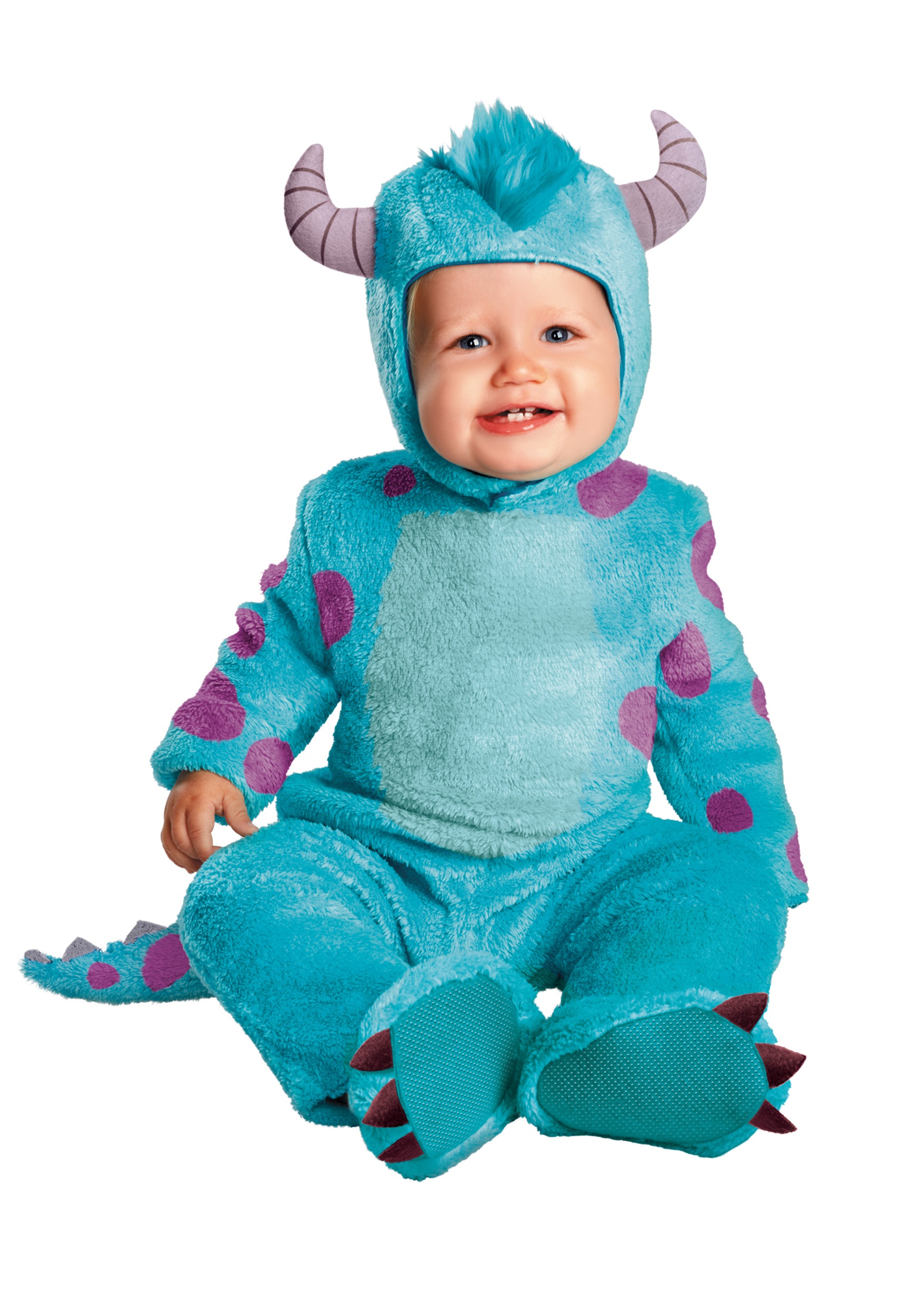 May the best monster win!Before he was promoted to the number one scarer at Monsters, Inc.,?before he went to Monsters University to learn the ropes?before he met his friend Mike and his rival Randall and his little friend Boo?before he came across the Yeti?before he ever burst through a door and made a kid scream to create electricity in Monstropolis?Sulley was a baby monster. Yep, a cute little giggling infant monster being raised by his proud monster mom and dad. Hey, even the biggest monsters have to start somewhere!What? Are you having trouble ...
Buy Now
$29.99
Related Products
Your little monster will be badder than King Kong dressed in this children's Gorilla suit. This Child Gorilla Costume includes a scary character mask, a hairy jumpsuit, and hands. Whether your child is looking for a scary Halloween costume to wear trick-or-treating or needs a scary Bigfoot costume to wear on a camping trip to scare their siblings and friends, they are sure to have a ROARing good time dressed in this scary gorilla costume.
Yeti or NotYetis might just be the best hide-and-seek players. Except, maybe, your kiddo. Yetis have yet to be proven to exist, but they?ve also not been 100% disproven. We assume they think we?ve all been playing a giant game of hide-and-seek and they?re simply crushing the competition. Your child?s top choice of activities is also hide-and-seek. They have never reused a hiding spot and they are always forced to reveal themselves to end the game.Like yeti-believers collect footprints to prove their mountain-dwelling legend exists, you?ve started looking for fingerprints to find your kid at playtime. So far, it hasn?t been the most successful­?it?s too easy to mistake your own fingerprints for your kid?s. Looking to the other great hide-and-seek players of the world, you found that believers make an effort to collect fur along with prints, and inspiration hit!Product DetailsLet your child tap into their yeti qualities and level the hide-and-seek playing field with these Kids Yeti Paw Mitts! Your kiddo will feel like they have the advantage while they find their next hiding place in the cozy gloves. The vinyl paw pads and soft-sculpted claws mean your child won?t leave behind any paw prints, and the fleece-lining will have them ready to explore even the darkest and coldest corners of the basement to hide in. But the white faux fur may just give you the upper hand by revealing your hiding yeti before they?re ready.Most BelievableThe existence of yetis may still be up for debate, but with these Kids Yeti Paw Mitts, your child will be ready to bring the legend to life! Whether they are playing hide-and-seek or trick-or-treating as the wintery beast, your kiddo will have everything they need to even make skeptics believe!
Try out this cool yeti costume this Halloween! Printed on a high-quality, cotton and polyester, crew neck men's long sleeve.
Comments
comments