Sitting Furrybones Furry Bigfoot Skull Face in Full Costume with Hood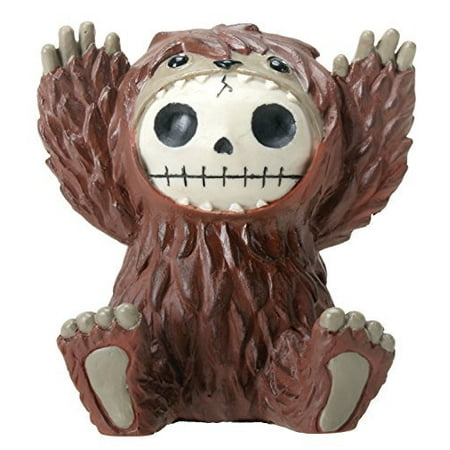 Perfect gift for those that love Furry Bones. Great craftmanship. Measurement: H: 3.75 x W: 3.5 x D: 2.75. .
Buy Now
$17.99
Related Products
Try out this awesome Sasquatch Halloween costume, printed on a high-quality cotton and polyester junior's long sleeve thermal. This is an easy, but funny costume choice for any Halloween bash
Make your infant have an "ice day" with this Snow Beastie Infant Costume! Sure, there are monster costumes out there that might sound scary or horrifying, but not this one. Specifically manufactured for infants, this outfit turns your little one into a cute and adorable snow monster. Whether this beast is the Yeti, or any other mythological creature, the cuteness factor is through the roof! Nothing to fear, only to go "awe" as you take your infant trick-or-treating this Halloween. Costume includes hooded tunic and footwear, from polyester.
Don't be alarmed. It's not the Abominable Snowman, it's just the Abominable Snowbaby! This adorable costume for toddlers will have your child ready for any winter storm. Instead of instilling others with fear, your baby will bring laughter and joy in this cute outfit!
Comments
comments