Monsters Inc Deluxe Adult Mike Costume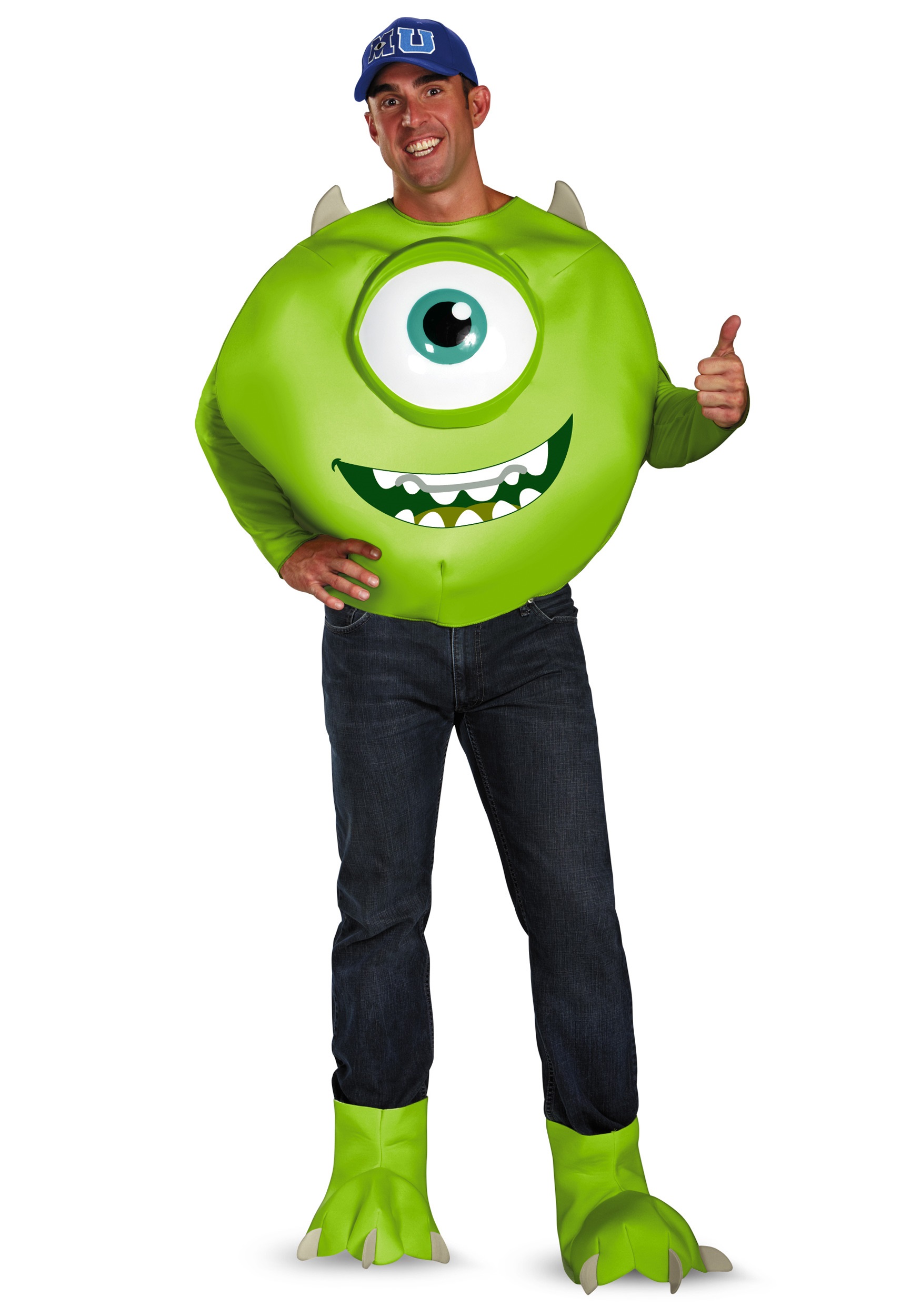 Kids these days, they just don't scare like they used to.Maybe that is a good thing. We hear that laughter is 10 times more potent than screams. And it's just not nice to scare small children. Take their candy? Yes. Scare them until they scream so loud that a canister is filled to power electricity in Monstropolis? Not cool man.Mike Wazowski, is just a young buck who wants to be like Scarer Frank McCay. He doesn't know that laughter is more powerful than screams, not yet anyway. One day, years after he is told he ...
Buy Now
$59.99
Related Products
PREPARED LIKE A YETIHave you ever seen a yeti wearing a pair of fuzzy slippers? Of course not! Those big, furry critters are completely prepared for the chilly winter weather. Us humans, on the other hand, need to take certain measures to remain cozy during those winter months. Perhaps we can learn a thing or two from the humble yeti though...For instance, your child could have fuzzy feet like a yeti by wearing these Yeti Paw Slippers for kids! They're the perfect solution for keep feet cozy.PRODUCT DETAILSThese Yeti Paw Slippers are made out of a polyester and acrylic blend. Rest assured, no yetis, bigfoots, or sasquatches were harmed in the making of these slippers. They have a layer of fuzzy fur on the exterior, which helps keep your child's feet fully insulated from any unexpected chills and cold kitchen floors. The bottoms have no-slip grips for stability and you can even wash these in the washer! Just make sure to tumble dry these fluffy foot accessories!YETI GOT YOUR BACKPerfect for lazy days indoors during the winter, the kid's slippers are a great choice for any child. They even double as a great way to finish off any yeti costume!
Halloween Yeti Costume Youth Sweatshirt
It's the most feared imaginary creature there is! The wild yeti! Have you tried a Crazy Dog T-shirt yet? Just Wait until you slip on one of these super soft tees. You'll instantly fall in love! Not only are they printed on super soft cotton but the tees fit great too. Try one and you won't go anywhere else! With over 900 designs Crazy Dog is the online destination for your favorite tees. Many of our designs are available in mens, womens, and youth sizes and come in a variety of different colors. Check our store to see them all!
Comments
comments