Maxx Action Hunting Series Pistol with Scope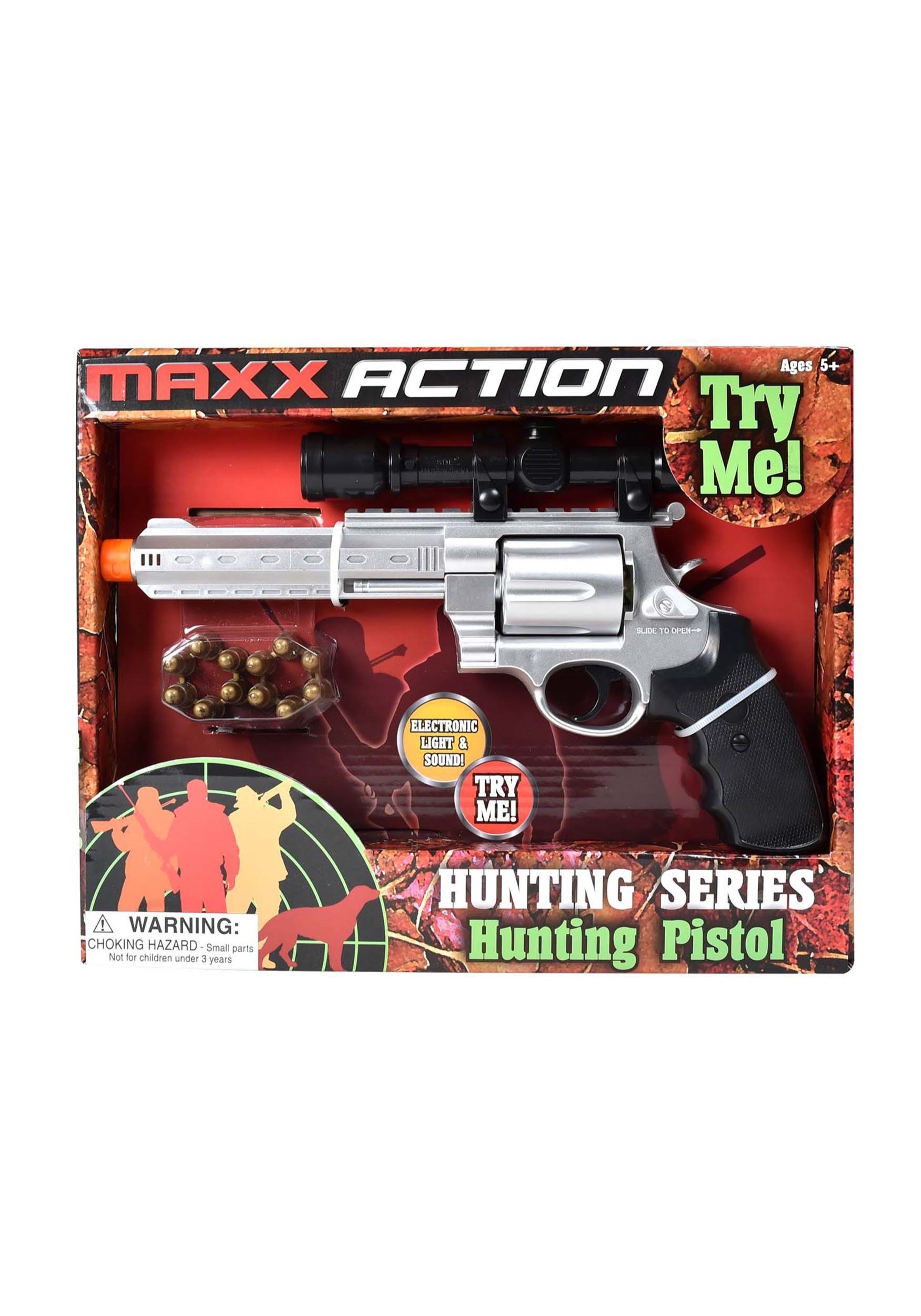 Hunting Imaginary GameWhen you?re hunting the most dangerous imaginary animals in the world, you need to be prepared for anything! You never know when a saber-toothed crocodile while lunge at you from the bushes, or when a razor-clawed land shark will burst out of the ground. Why, you could come across a rabid yellow-gilled river yeti at any moment during your hunting expedition! That?s why you?d better make sure to bring a complete arsenal of toy guns with you to your next pretend pursuit of dangerous game. It all starts with this hefty toy ...
Buy Now
$12.99
Related Products
Try out this cool yeti costume this Halloween! Printed on a high-quality, cotton and polyester, crew neck men's sweatshirt.
Stand out from the crowd and complete your costume with one of Smiffy's seriously fun accessories! Perfect for carnivals, theme parties, Halloween and any of your costume needs. Package includes: 1 x Smiffy's Adult Unisex Gorilla Mask, Black, One Size, 24238
This year you can be the most feared imaginary creature there is. the yeti! Simply flip this tee over your head and you are a monster! Have you tried a Crazy Dog T-shirt yet? Just Wait until you slip on one of these super soft tees. You'll instantly fall in love! Not only are they printed on super soft cotton but the tees fit great too. Try one and you won't go anywhere else! With over 900 designs Crazy Dog is the online destination for your favorite tees. Many of our designs are available in mens, womens, and youth sizes and come in a variety of different colors. Check our store to see them all!