Frankenstein's Men's Plus Size Monster Costume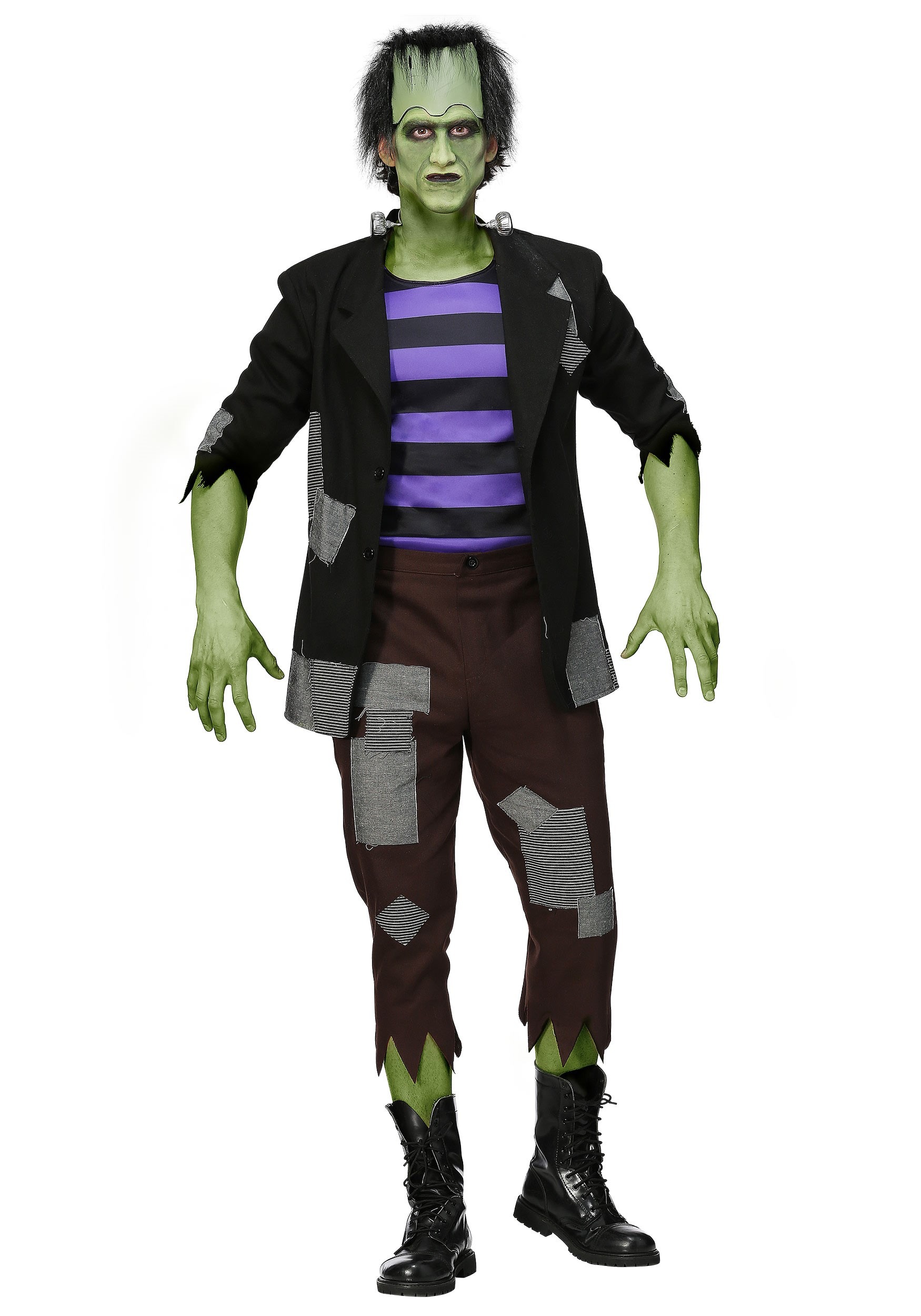 ONE HECK OF A DO-OVERWe think of Frankenstein as a bad guy. Someone who created a monster from an array of deceased people. It's true that it must have been a grody task; we sure wouldn't have wanted to get a tour of his lab! But, just think: whoever's brain got used for the legendary beast got a second lease on life! Sure, he woke up with bolts in his neck and a seriously weird skin tone but a second chance is a second chance in our opinion! What would you do if you woke up ...
Buy Now
$54.99
Related Products
PREPARED LIKE A YETIHave you ever seen a yeti wearing a pair of fuzzy slippers? Of course not! Those big, furry critters are completely prepared for the chilly winter weather. Us humans, on the other hand, need to take certain measures to remain cozy during those winter months. Perhaps we can learn a thing or two from the humble yeti though...For instance, your child could have fuzzy feet like a yeti by wearing these Yeti Paw Slippers for kids! They're the perfect solution for keep feet cozy.PRODUCT DETAILSThese Yeti Paw Slippers are made out of a polyester and acrylic blend. Rest assured, no yetis, bigfoots, or sasquatches were harmed in the making of these slippers. They have a layer of fuzzy fur on the exterior, which helps keep your child's feet fully insulated from any unexpected chills and cold kitchen floors. The bottoms have no-slip grips for stability and you can even wash these in the washer! Just make sure to tumble dry these fluffy foot accessories!YETI GOT YOUR BACKPerfect for lazy days indoors during the winter, the kid's slippers are a great choice for any child. They even double as a great way to finish off any yeti costume!
Comments
comments