Bigfoot Plus Size Costume for Men 2X 3X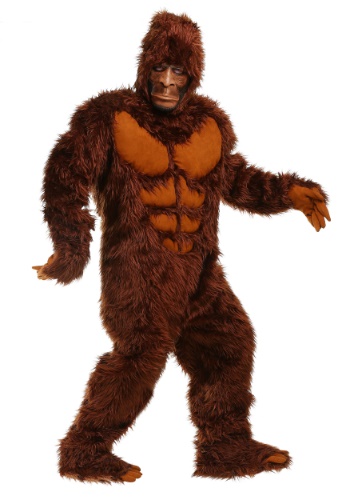 Are you a big foot believer? Well, let's hope you are because according to our extensive research (a full half hour of getting side tracked on the world wide web) if you're not a believer then you're more likely to have a sometimes violent, usually frightening, and always ostracizing encounter with this woodland beast.Now, whatever you do, don't get this guy mixed up with the Yeti, that'll really make him angry and you'd better be sure you have enough beef jerky to placate him! For one, the Yeti lives all the way over ...
Buy Now
$94.99
Related Products
Try out this awesome exclusive Old Glory sasquatch Halloween costume, printed on a high-quality cotton and polyester men's T-shirt.
Custom printed 100% Cotton Hanes tagless tee made in USA. These shirts are printed exclusively in our Kentucky facility. Each item is made to order.
This year you can be the most feared imaginary creature there is. the yeti! Simply flip this tee over your head and you are a monster! Have you tried a Crazy Dog T-shirt yet? Just Wait until you slip on one of these super soft tees. You'll instantly fall in love! Not only are they printed on super soft cotton but the tees fit great too. Try one and you won't go anywhere else! With over 900 designs Crazy Dog is the online destination for your favorite tees. Many of our designs are available in mens, womens, and youth sizes and come in a variety of different colors. Check our store to see them all!
Comments
comments