Bigfoot Plus Size Costume 1X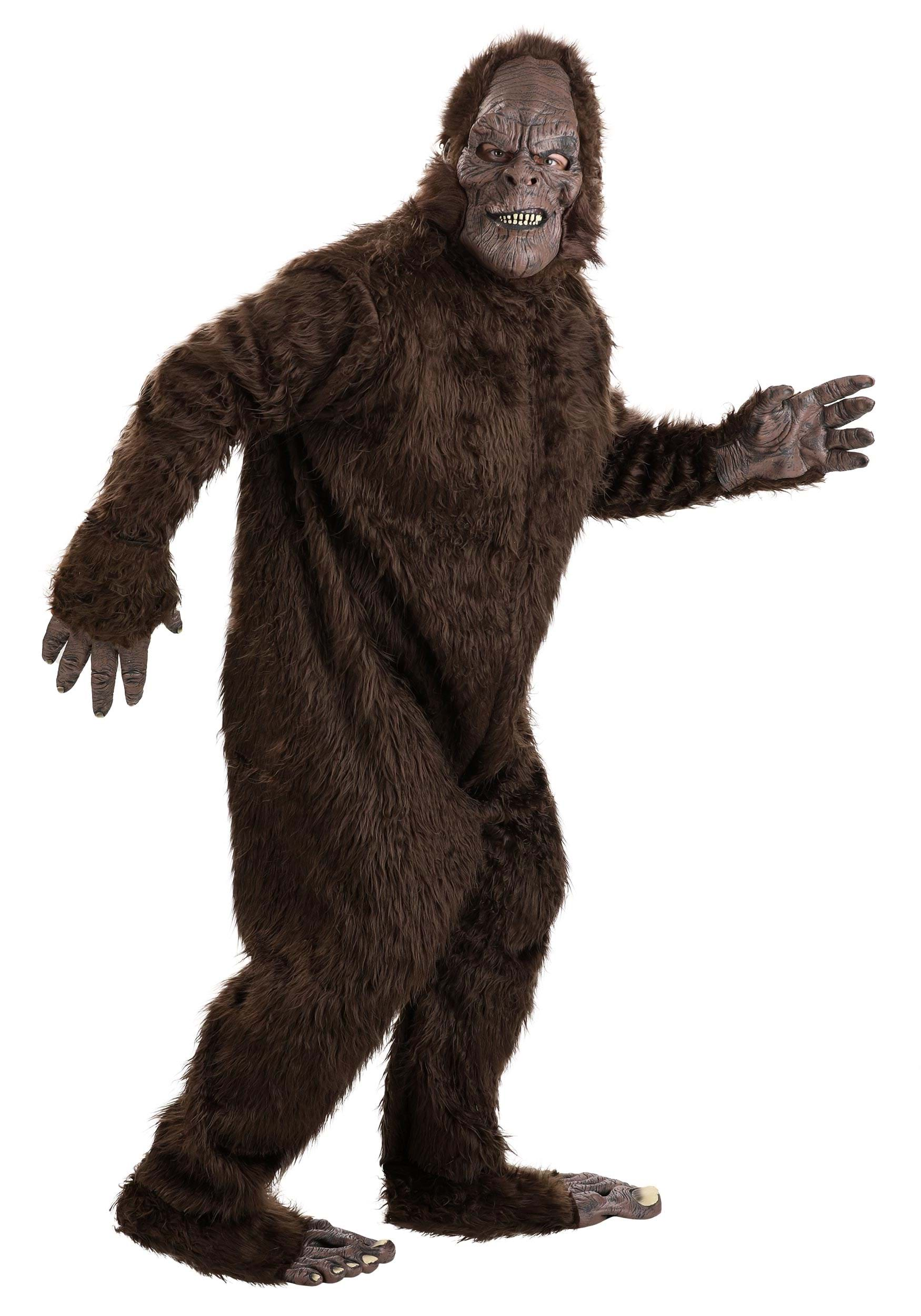 Bigfoot. Sasquatch. Yeti. The mysterious creature has many names, but everyone knows who they're talking about. Some people spend their whole lives trying to prove the big guy's existence, but it's so much easier just to dress up as them in this Bigfoot Plus Size Costume! Putting yourself in Bigfoot's shoes (which must be huge) might actually be the best way to track him down. Has anyone even tried that before? After a couple weeks of hanging out in the woods in this costume, eating nuts and berries, with just the squirrels and birds to keep ...
Buy Now
$109.99
Related Products
Stand out from the crowd and complete your costume with one of Smiffy's seriously fun accessories! Perfect for carnivals, theme parties, Halloween and any of your costume needs. Package includes: 1 x Smiffy's Adult Unisex Gorilla Mask, Black, One Size, 24238
Try out this cool yeti costume this Halloween! Printed on a high-quality, cotton and polyester, crew neck men's sweatshirt.
This year you can be the most feared imaginary creature there is. the yeti! Simply flip this tee over your head and you are a monster! Have you tried a Crazy Dog T-shirt yet? Just Wait until you slip on one of these super soft tees. You'll instantly fall in love! Not only are they printed on super soft cotton but the tees fit great too. Try one and you won't go anywhere else! With over 900 designs Crazy Dog is the online destination for your favorite tees. Many of our designs are available in mens, womens, and youth sizes and come in a variety of different colors. Check our store to see them all!