Adult Blue Monster Costume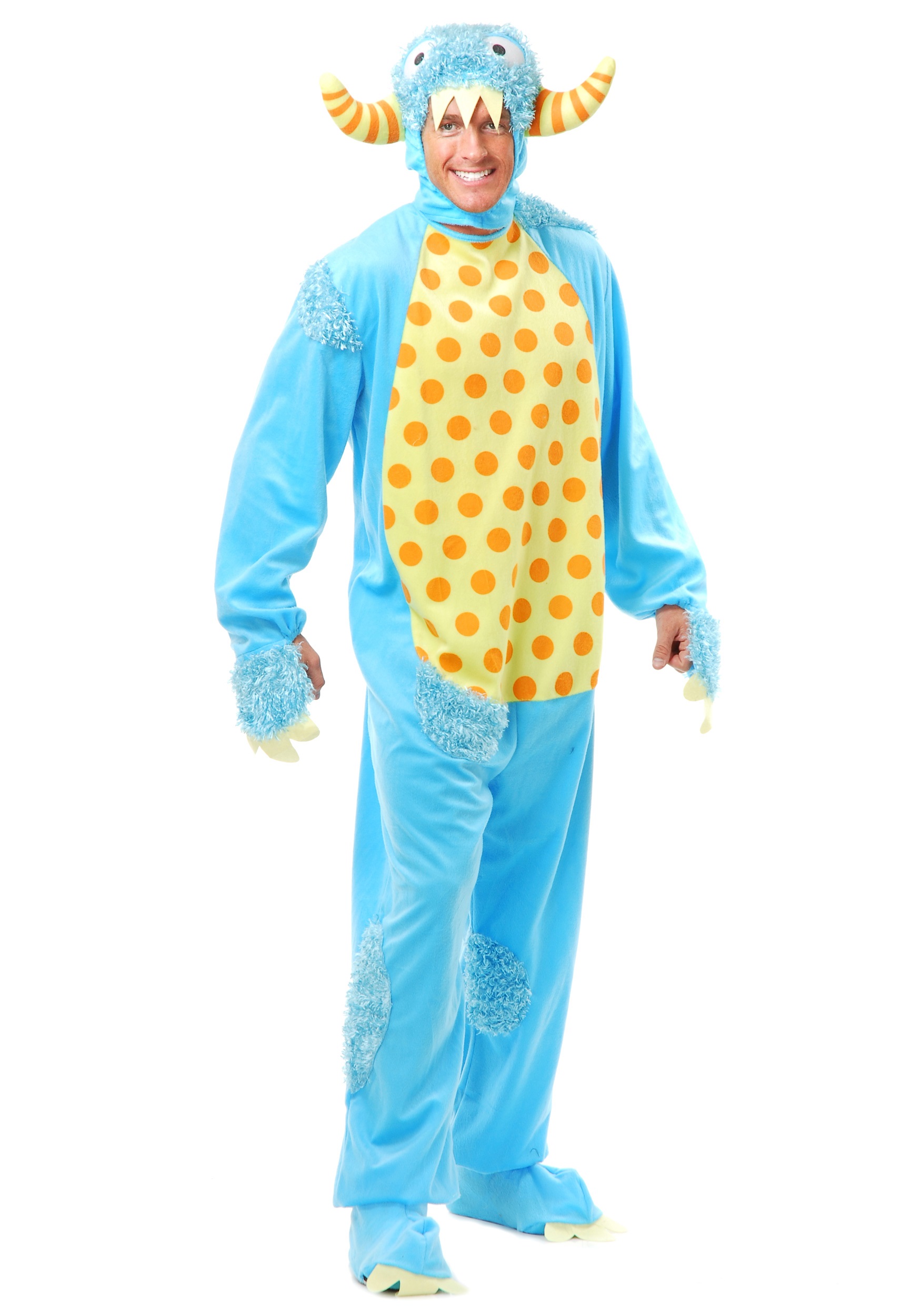 It was a two-eyed, two-horned, polka-dotted people eater! The song got it wrong all along. Here we were staring up at the skies in terror, expecting to find a flying purple monster with one horn and a single giant eye that would descend upon us and devour us whole. But, alas! The stories were entirely off. We first began hearing reports of the Blue Menace a few months back. We sent our scouts out to investigate the countryside for any evidence of the beast's existence, but came back with nothing.Turns out, that we made one ...
Buy Now
$49.99
Related Products
This year you can be the most feared imaginary creature there is. the yeti! Simply flip this tee over your head and you are a monster! Have you tried a Crazy Dog T-shirt yet? Just Wait until you slip on one of these super soft tees. You'll instantly fall in love! Not only are they printed on super soft cotton but the tees fit great too. Try one and you won't go anywhere else! With over 900 designs Crazy Dog is the online destination for your favorite tees. Many of our designs are available in mens, womens, and youth sizes and come in a variety of different colors. Check our store to see them all!
Try out this cool yeti costume this Halloween! Printed on a high-quality, cotton and polyester, crew neck men's sweatshirt.
Stand out from the crowd and complete your costume with one of Smiffy's seriously fun accessories! Perfect for carnivals, theme parties, Halloween and any of your costume needs. Package includes: 1 x Smiffy's Adult Unisex Gorilla Mask, Black, One Size, 24238