Abominable Snowbaby Infant Costume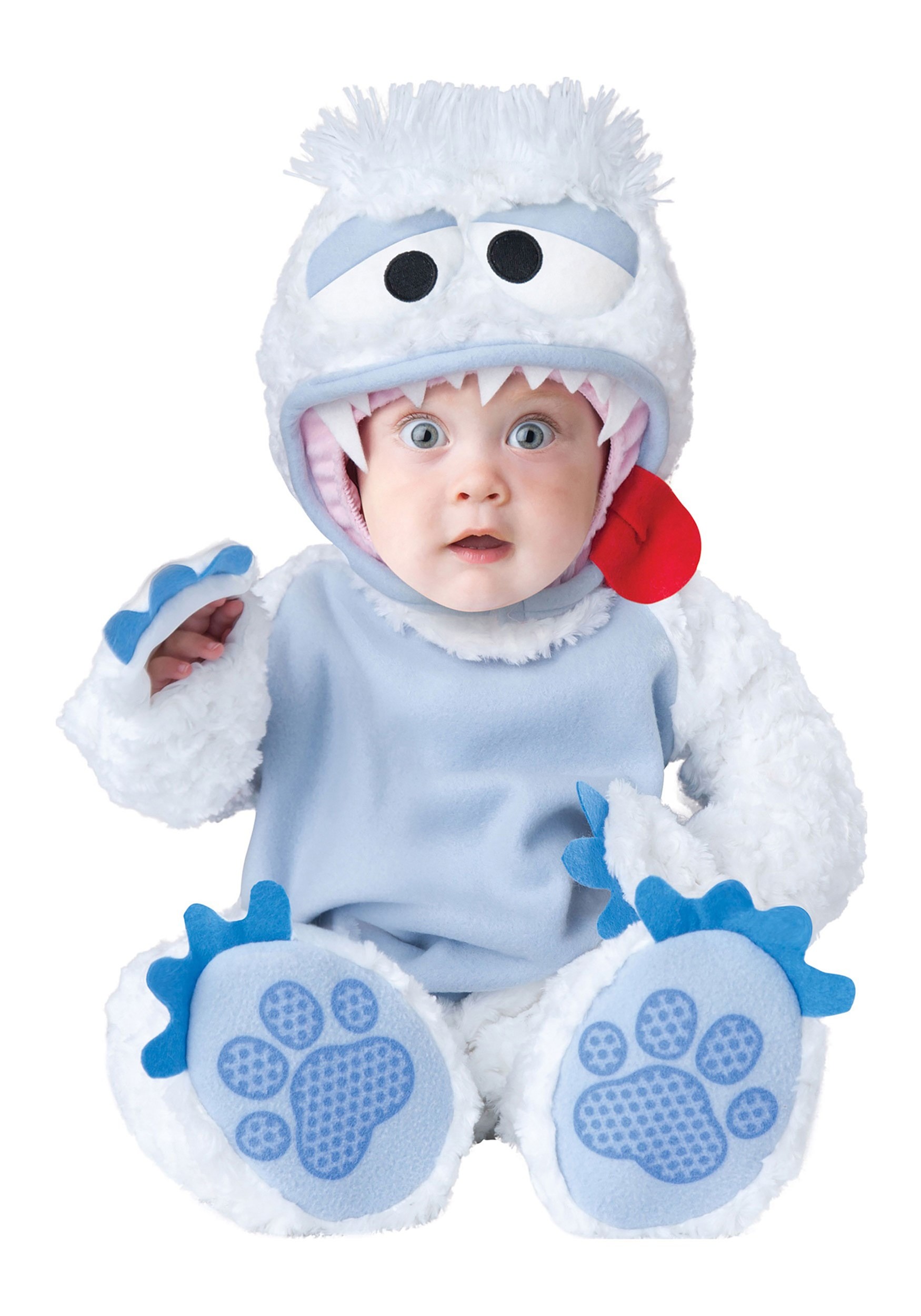 Okay, so people in warmer climates might not understand your struggle. But we do, we're from Minnesota for criminy's sake! We know that October can be cold. This makes finding the right costume for your baby hard. You want them to be cute, but as a parent you NEED them to be warm, and happy.That's why we looked all over the world for a costume that was adorable, yet still met your parental needs for your child to be warm in the bitter cold of October. We searched in small shops all over the northern Midwest, ...
Buy Now
$54.99
Related Products
Are you a big foot believer? Well, let's hope you are because according to our extensive research (a full half hour of getting side tracked on the world wide web) if you're not a believer then you're more likely to have a sometimes violent, usually frightening, and always ostracizing encounter with this woodland beast.Now, whatever you do, don't get this guy mixed up with the Yeti, that'll really make him angry and you'd better be sure you have enough beef jerky to placate him! For one, the Yeti lives all the way over in the Himalayas, a Yeti and Sasquatch have probably never even met before. Our Bigfoot likes warmer climates. It's been seen across rural America wandering next to the highway and through the woods by all sorts of people. The internet is full of accounts told by people from all walks of life telling their Bigfoot stories. There's even one about a police officer spotting one at the side of the road. Say what you will about hoaxes but in our humble opinion, all these witnesses can't be delusional!The most likely solution? Bigfoot is likely a customer of ours, wearing one of our quality costumes! Sure, it takes a lot of commitment to wander around in hopes that someone might spot you but everyone ought to have a hobby. In this furry jumpsuit, you would definitely stop traffic and drop jaws with the muscly chest, oversized paws, and believable mask. We do want to note that there's a lot of folks out there with gun sights aimed, ready to take a bigfoot down, so we really don't recommend wearing this costume out in the woods. It's a much better idea to wear this costume to make sure you win at that costume party you're headed to! 15 minutes of fame? Nah, you're going down in history with this bigfoot costume!
PREPARED LIKE A YETIHave you ever seen a yeti wearing a pair of fuzzy slippers? Of course not! Those big, furry critters are completely prepared for the chilly winter weather. Us humans, on the other hand, need to take certain measures to remain cozy during those winter months. Perhaps we can learn a thing or two from the humble yeti though...For instance, your child could have fuzzy feet like a yeti by wearing these Yeti Paw Slippers for kids! They're the perfect solution for keep feet cozy.PRODUCT DETAILSThese Yeti Paw Slippers are made out of a polyester and acrylic blend. Rest assured, no yetis, bigfoots, or sasquatches were harmed in the making of these slippers. They have a layer of fuzzy fur on the exterior, which helps keep your child's feet fully insulated from any unexpected chills and cold kitchen floors. The bottoms have no-slip grips for stability and you can even wash these in the washer! Just make sure to tumble dry these fluffy foot accessories!YETI GOT YOUR BACKPerfect for lazy days indoors during the winter, the kid's slippers are a great choice for any child. They even double as a great way to finish off any yeti costume!
It's the most feared imaginary creature there is! The wild yeti! Have you tried a Crazy Dog T-shirt yet? Just Wait until you slip on one of these super soft tees. You'll instantly fall in love! Not only are they printed on super soft cotton but the tees fit great too. Try one and you won't go anywhere else! With over 900 designs Crazy Dog is the online destination for your favorite tees. Many of our designs are available in mens, womens, and youth sizes and come in a variety of different colors. Check our store to see them all!
Comments
comments