Happy Fox Books BigFoot Spotted WorldFamous Lndmrk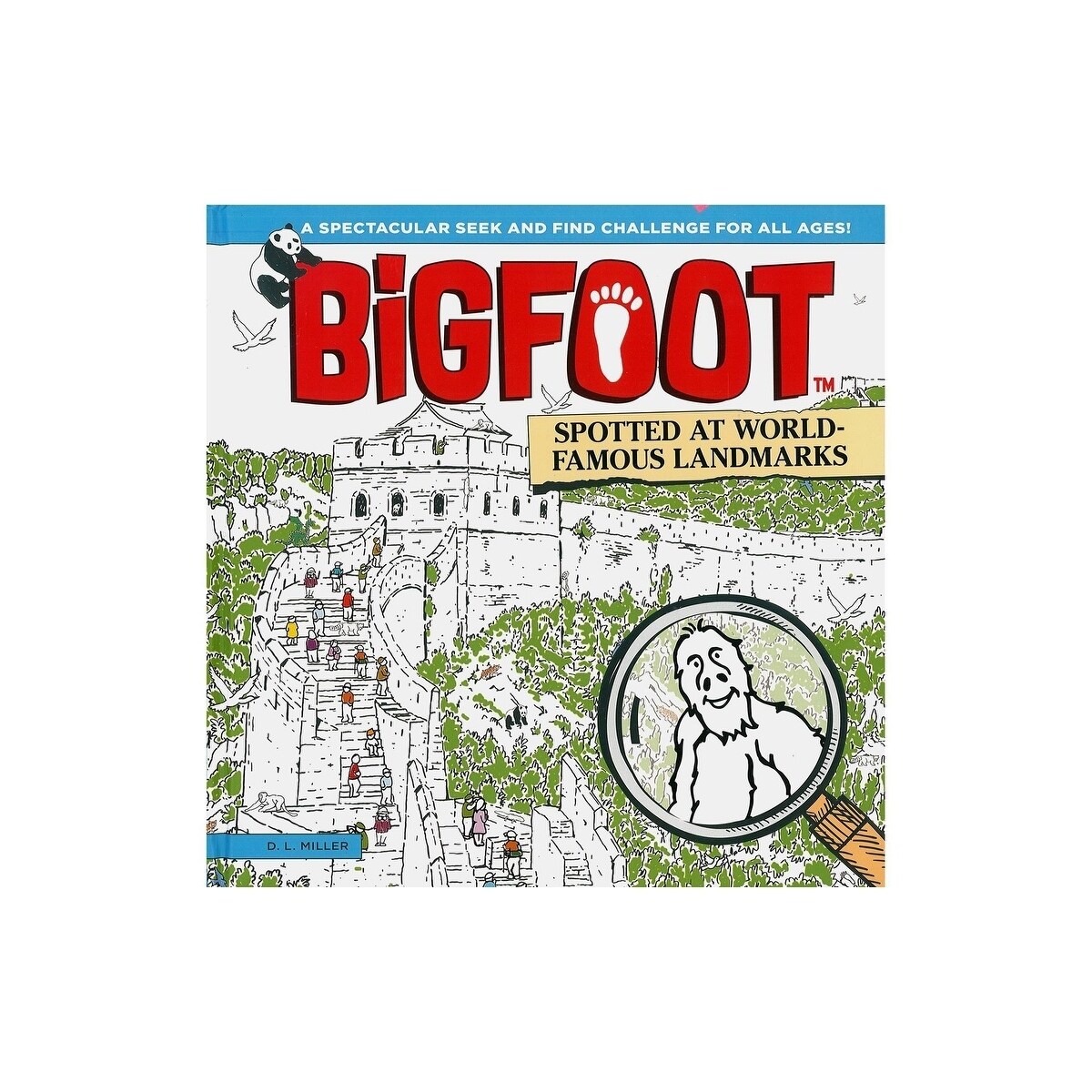 Happy Fox Books BigFoot Spotted WorldFamous Lndmrk. Happy Fox BigFoot Spotted At World Famous Landmarks Book- The elusive BigFoot left his deep wooded retreat to visit the world's most famous landmarks, monuments, and cultural icons. Explore 10 different landmarks as you try to find BigFoot at iconic locations such as the Golden Gate Bridge, the Great Wall of China, the Pyramids of Giza, the Statue of Liberty, Stonehenge, Notre Dame Cathedral, and more. 48 pages in a hard cover.
Buy Now
$19.09
Related Products
Jeffery Wells explores the mystery of Bigfoot in Georgia from the earliest Native American legends through the latest Bigfoot hoax. He reports on encounters throughout history, the Elkins Creek cast, and the fascinating people who are searching in Georgia today for clues about the elusive creature, better known for its exploits in California and the Pacific Northwest.
In the U.S. Geological Survey, there are over 100 tribal and 2300 location names, in the United States alone, for a creature that walks in myth and legend throughout the 25,000 square miles of the Pacific Northwest. As a young boy on a family camping trip, 9 year old Ian McQuade encountered one of the giant, apelike beings. The experience changed his life forever, limiting his academic prospects and ruining his professional career. Now, twenty years later, an anthroplogist and a Ph.D. in his own right, Dr. McQuade sets out on an urgent mission for Cyril Pritchard and the Chimaera Foundation in pursuit of Bigfoot, without partner Alma Del Nephites. In the process, two of the greatest mysteries about Bigfoot will be uncovered, in a desperate race against time. One must remain a secret at all costs. The other must be revealed, before it is too late...
Comments
comments