Cum for Bigfoot: Volume One, Books 1-5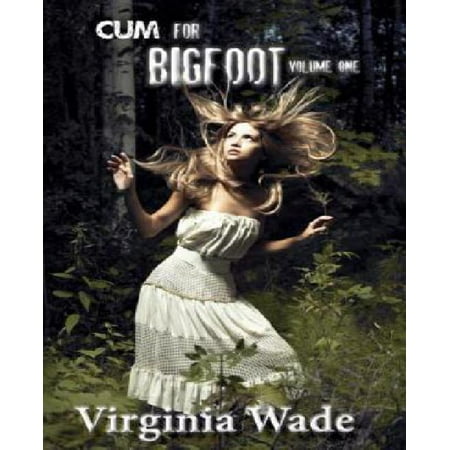 On a weeklong outing in Mt. Hood National Forest, what begins as a flirty, fun-filled trip soon turns into a nightmare, when an ape-like creature kidnaps a group of teen girls with the purpose of procreating with them. Thus begins the erotic adventure ...
Buy Now
$9.99
Related Products
Another great book from Rusty Wilson, Bigfoot expert and storyteller—tales for both the Bigfoot believer and those who just enjoy a good story! All new and original stories.Flyfishing guide Rusty Wilson spent years collecting these stories from his clients around the campfire, stories guaranteed to scare the pants off you—or make you want to meet the Big Guy!Come read about a Peeping Bigfoot — a Bigfoot who's tired of tourists — a backpacking trip that nearly ends in disaster — a Bigfoot who takes lightning in stride — a woman who finds definitive proof of the existence of Bigfoot — and the pilot stranded at a remote Canadian lake surrounded by Sasquatch — all great campfire tales — but be careful, as sleep will elude you..."I think those who are fortunate enough to see Bigfoot may not realize their good luck—but they are truly blessed to have had a connection with another species that may be as smart as humans, even if it did scare the pants off them." —Rusty Wilson This ebook is the equivalent of a 130-page print book.
In the U.S. Geological Survey, there are over 100 tribal and 2300 location names, in the United States alone, for a creature that walks in myth and legend throughout the 25,000 square miles of the Pacific Northwest. As a young boy on a family camping trip, 9 year old Ian McQuade encountered one of the giant, apelike beings. The experience changed his life forever, limiting his academic prospects and ruining his professional career. Now, twenty years later, an anthroplogist and a Ph.D. in his own right, Dr. McQuade sets out on an urgent mission for Cyril Pritchard and the Chimaera Foundation in pursuit of Bigfoot, without partner Alma Del Nephites. In the process, two of the greatest mysteries about Bigfoot will be uncovered, in a desperate race against time. One must remain a secret at all costs. The other must be revealed, before it is too late...
Comments
comments