Bigfoot Sasquatch Action Figure Toy (Brown)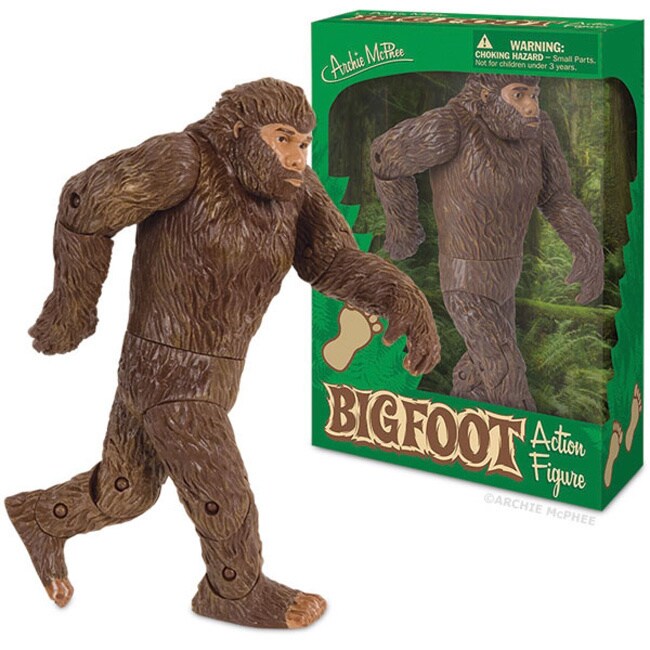 Bigfoot Sasquatch Action Figure Toy (Brown). The Bigfoot Action Figure pays homage to a cryptozoological creature that just wants to be left alone. He's grown his hair out and lives off the grid deep in the woods of the Pacific Northwest. But, like some kind of obsessed paparazzi, we can't stop trying to get his picture. This 7.25-inch tall hard vinyl Bigfoot Action Figure is the perfect thing to hide in the bushes of your backyard. Then you and your friends can dress up in camo and look for it. If you're lucky, you'll ...
Buy Now
$23.09
Related Products
As the strong-man of Canada's mutant strike team, Alpha Flight, Snowbird Sasquatch is towering powerhouse of fury. Sculpted by Rick Force and Jim Maddox, this mini-bust stands an impressice 8" tall and is fully painted and ready for display.
If there's one thing Bigfoot knows, it's how to use pine trees as camouflage. So, we recommend you hide this 6-1/4" tall glass Bigfoot Ornament on your Christmas tree and then have a contest to see who can find him first. You could even offer a prize for hunting Bigfoot. Beautifully sculpted to look like everyone's favorite hairy forest dweller.
TMNT 2007 Movie Big Foot Monster Mail Away Exclusive
Comments
comments